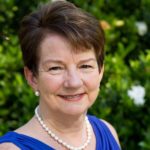 Helen Dudeney   MEd, Dip.Couns, COGE
Principal Consultant
Helen is a private consultant who has been actively involved in working with gifted children since 1988.  Helen originally trained and worked as an Accountant and in her spare time spent many years as a leader in the Scout Association.  Since 1990 she has completed the Certificate of Gifted Education at University of NSW, a Master of Adult Education and Diploma of Counselling.  She is also a qualified Cogmed Working Memory Training Coach. Combining her past experience and this study she has progressively undertaken a career change and is now a private educational consultant specialising in the needs of gifted children.  During this time she has designed and run hundreds of programs for 3 – 16 year old children and their families and conducted seminars, workshops and in service training for parents and teachers about understanding and meeting the needs of gifted children and young people.  This work has extended to all parts of New South Wales, metropolitan and regional, as well as other states of Australia.  Helen is a regular presenter and attendee at State, National and International Gifted Conferences.
Due to her belief in supporting gifted children in all parts of the state she has been actively involved in supporting the establishment and on going activities of many local support groups. She has been a lecturer at Australian Catholic University – Strathfield for 4 years and Murdoch University in Perth for 7 years.  In addition to her consultancy work she has been involved in the NSW Association for Gifted and Talented Children.  For 17 years she was a member of the Association's Committee holding the position of President for 8 years and Treasurer for 4 years.  She was also Events Co-ordinator for the Association for 12 years and responsible for many of the events that are run including the residential camps.

Lyndal Reid   Dip.Couns
Educational Consultant and Program Facilitator – ACT and SE NSW
Lyndal has worked with children most of her life, starting with babysitting as a teen, then training as a Joey Scout Leader. She has gone on to work with special needs students on and off since 1994, when she took a position as a Special Education Teacher's Aide in a K-12 school. During that time, her passion for working with students with special needs developed.
Lyndal took a number of years off working in education due to the birth of her children and worked in the family business as Accounts Manager, achieving her Certificate IV in Business during that time. In 2007, following the discovery of her own children as being Gifted, she went on to specialise in Gifted Education. This has lead to her being involved in a number of Gifted and Talented committees and programs both in schools and private organisations in ACT and surrounds.
Lyndal has been with AGSC since 2010, initially running workshops at the residential camps and more recently co-coordinating the camps; working on social skills programs; parent and child workshops and support groups; consultations and Developmental Assessments. She is now excited to introduce the One Day Program to families in the ACT and surrounds. Lyndal has recently introduced support groups for students in years 7-12, ensuring that this group is catered for. Lyndal facilitates the programs for children aged 4-18 years and their families in ACT and South East NSW.
Lyndal has just completing a Diploma of Counselling to ensure she can provide the best possible care to families.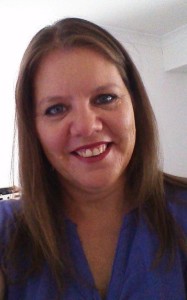 Marie Fernandez    BA Sec Ed Maths, CoGE
Perth Program Facilitator
Marie initially trained as a Secondary Mathematics teacher where she worked with children with learning difficulties. Since having her own five children, Marie has developed a particular interest in Montessori and child centred learning as well as mental health and stress management. She also volunteers working with children from 6-12 years in a Montessori inspired children's catechesis. Marie has also trained adults in this method both in Perth and Adelaide and is a state representative on the Australian Association's Executive.
In 2010 Marie commenced a Post Graduate Certificate in Gifted Education at Murdoch University in order to find out what was going on with her own children. She has since discovered that they are gifted visual special learners and several also have learning difficulties.
Marie also tutors many children aged 8-18 in Mathematics. These children vary in needs from anxiety to confidence to mathematics understanding.
Marie participated in the inaugural AGSC Perth Residential Camp in 2010 and has attended each year as a workshop presenter. She currently facilitates the Stepping Stones Social Skills and School Skills Workshops in Perth as well as a monthly family social night for gifted children. She also administers the Developmental Assessments for AGSC in Western Australia.
Australian Gifted Support Centre