Part 1 – Promoting Social Interaction and Confidence
How many times have you given a costly or complicated toy to a child who either:
a) got more value out of the packaging; or
b) ended up with a tear stained face and some bits of broken plastic; or
c) tried really hard but just couldn't get the hang of it; or
d) all of the above!
Toys are a child's work – it's how they create, it's how they socialize and it's how they learn.  The overused term "Educational Toys" is unnecessary.  If a toy simply engages a child, whether it's a challenging construction set or a small plastic doll, then the child is learning, even though you might not see it.  Your child may be learning something different from what you expected when you chose the toy.
Two important characteristics to look for in a toy are an ability to promote social interaction and facilitating learning through discovery.  This post covers social interaction; discovery toys will be covered in a later post.
Interaction
The importance of play in developing social interaction, either with parents and family or peers, can't be over stated.  Even a simple few minutes' activity like Snap or colouring in a page together is beneficial for your child's sense of security and well being.  A parent that can sit and take a few minutes to simply play with their child, without some other agenda such as "learning" or "reward" reinforces a child's worth.
Good toys to promote interaction:
A Tea set. Great for girls and boys. Get a good quality one with lots of bright colours and make sure it includes a teapot. A tea set is not only great for social play it's also creative when combined with a bit of water and sand. If you need to justify it – it's a maths aid. Think of all that pouring and measuring! One of the most underrated toys. Price varies, but get a sturdy plastic one as it will get lots of use. The tin ones are pretty but will rust.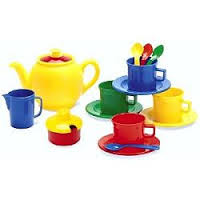 Card games.  There are a wealth of amazing card games around these days.  Check out the great range at Gamewright  https://www.gamewright.com/gwintro.html.  They have simple games for from age three up to adult and they're available in Australia.  I love Rat-a-Tat Cat, Slamwich and Chomp.  They're colourful, artistic and are designed to encourage kids to think about strategy, planning and, of course, interact within the rules of the game.  Taking turns is a big lesson for a three year old.  The sturdy boxes have details about the game on the back with educational pointers (but don't let that put you off, you don't need to tell the kids).  About $20.
Rory's Story Cubes. Also by Gamewright.  These clever little picture dice are rolled out to encourage creative story telling.  Great for in the car – we take turns and add a bit more on to the story.   Also a great "settling down" game before bed.  Under $20.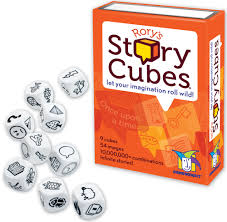 Other games such as Jenga (concentration, fine motor), Apples to Apples (speaking, conversation, debating), older kids and teens will love Scotland Yard (a collaborative game to capture the sneaky bad guy). From $25 – $60
Wooden blocks are always appropriate (for girls and boys).  Combine them with plastic animals or little cars and the play possibilities are endless.   You'll find your room will become another universe where friends will play for hours and hours.  As always, get the best quality you can afford: any colours used will be safer and they'll balance nicely.
Articulate.  Larger groups will love this. You can buy the adult version and add in the junior version to include the whole family.  It's a quick talking game, encouraging descriptive language and thinking outside the square and is lots of fun!  This is also a great party game. Around $50-$60, but worth it!
Cranium.  Check out the Cranium range of games.  They have games to suit pre-schoolers to adults.  Their clever games incorporate all sorts of fun and active stuff like charades, sketching, mental gymnastics, running around.  They're stimulating, fun and very original – even the pre-schooler games are fun for adults to participate in.  Bit pricey, but totally worth it – from $60 up.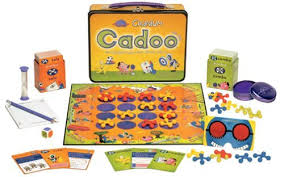 Performance.  Toys that encourage performance such as puppets, dress up or music.  Shy or reserved children may especially benefit from being able to take on the "role" of a more extroverted character, particularly if it's a puppet.  Encourages safe and creative experimentation with social behavior and consequences.  From $10.
As with any product, go for the best quality toys you can afford.  Children will prefer blocks that feel nice and balance properly, they respond to beautiful design and colour, and they give their trucks hell!